WELCOME
Welcome to the Endgame Wikia, a site dedicated to the newest series by James Frey, the writer of A Million Little Pieces. The first book Endgame - The Calling that will be released on october the 7th has already been picked up for a movie adaptation! Fans and anyone interested in the series are welcome to contribute and to help this wikia grow into the #1 source for all things Endgame related!
We are currently editing over 39 articles since November 2010.
Careful: This wiki contains spoilers, read with caution!
---
About • Policy • Administration • Templates • Chat
FEATURED ARTICLE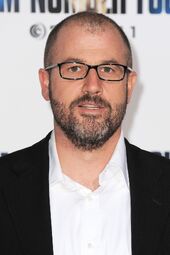 James Frey is the author of Endgame. He is most well known for his memoir, A Million Little Pieces. Frey also has an intellectual property company, Full Fathom Five, that he launched in 2009. The Lorien Legacies, also known as the I Am Number Four book series, is the company's highest profile issue.
Endgame is the first in a series that Frey intends to release with Harper Collins. The yet to be released YA novel has already been picked up for a film adaptation by Fox and Google (the latter's role has not been explained yet). Read more...
NEWSFEED
Loading RSS data...
Community content is available under
CC-BY-SA
unless otherwise noted.